During the State of Emergency
Please watch the Sunday 2:00pm Worship LIVE on our

New Hope Osaka Facebook

page or the video on our "Sermons" page at a later time. We earnestly pray that God will give you wisdom and good health and that the spread of the infection will end as soon as possible.
If you have any questions, would like prayer, etc., please contact Pastor James at 080-9471-1989
New Hope is a Bilingual International Church in Osaka
We are a Protestant Christian, international church located in Osaka, Japan. Sunday services are held bilingually in both English and Japanese. Messages address the problems related to everyday life, are easy to understand and we learn how the teachings of the Bible can be applied to our lives.
Visit / Contact Us
Service Times
Contact / Visit Us
Sunday Services are held weekly at 2:00pm.
General Contact
Phone: +81 (0)80-9471-1989
Address
New Hope International Fellowship Osaka
1-8-5 Minami Senba, Chuo-Ku, Osaka-shi,  542-0081
Minami Senba SK Building 7th Floor (Room 701)
Email Us
New Hope Osaka
New Hope Osaka
1-8-5 Minami Senba, Chuo-Ku, Osaka-shi,  542-0081
Minami Senba SK Building 7th Floor (Room 701)
Midweek Gatherings
1st Wednesday of the Month: Local Area Life Groups
2nd Wednesday: Midweek Service @ 7:00 pm
3rd Wednesday: Prayer Service @ 7:00 pm
4th Wednesday: Midweek Service @ 7:00 pm
Midweek services and prayer meetings are held at the Minami Senba SK Building (7th Floor).
Special Events @ New Hope
In addition to our primary services, we have a number of groups that meet at various times, including Youth Group, Bible Studies, Life Change Groups, etc. For more details on these meetings, check out events page.
About New Hope Church in Osaka
New Hope Osaka International Church
At New Hope, we want everyone to be encouraged and we desire that each person will come to know our Savior, the Lord Jesus Christ. Please come as you are! Also, please come and hear the Good News of God's love. We warmly welcome you and look forward to your coming.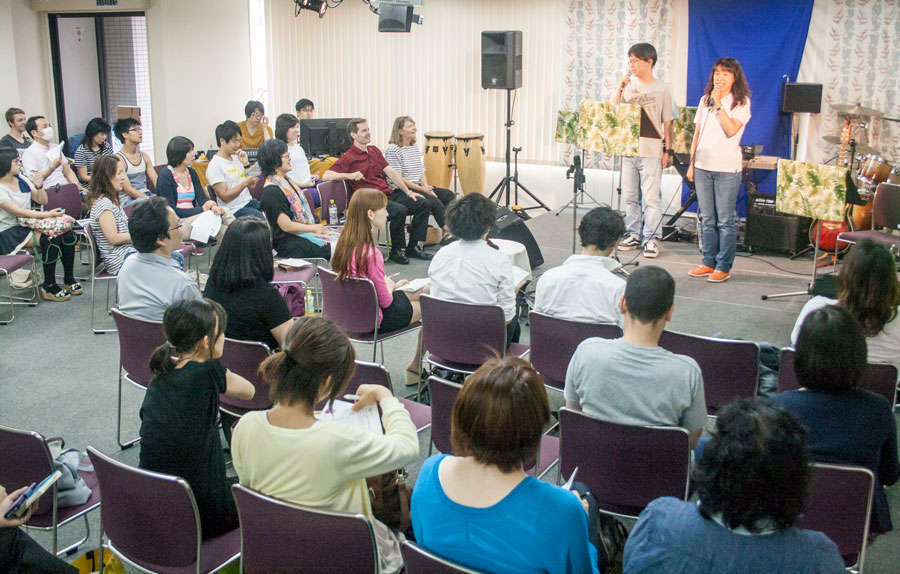 Worship at New Hope
What to Expect from a Sunday Service at New Hope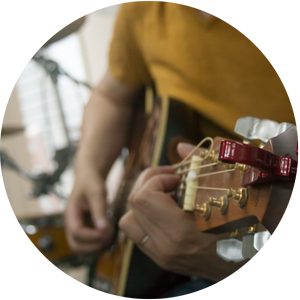 Music
Join us as we worship the Lord through contemporary music styles.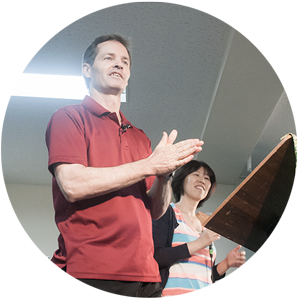 Relevant Sermons
Let God challenge you to grow through messages that are easy to understand and relevant to everyday life.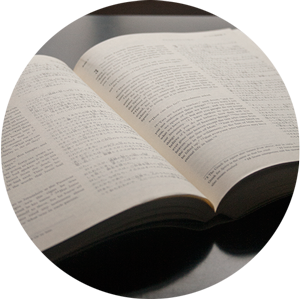 Bible Study
Our beliefs are rooted in holy scriptures, which we hold as the inspired word of God.  Join us in our study as we listen for what God is saying in our lives.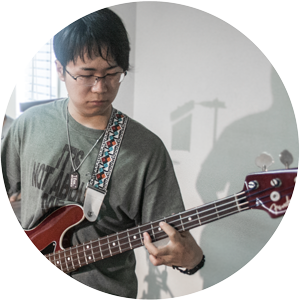 Testimony
God is always working in our lives. Hear the extraordinary stories of what God has done for ordinary people.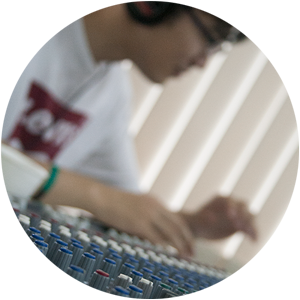 Media
Our media team puts together slides and videos with testimonies, announcements, music and more.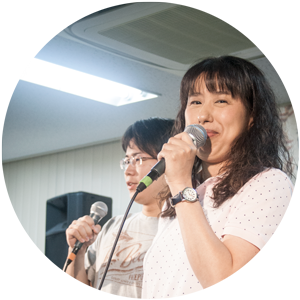 Dramas & Skits
Short skits and dramas and dancing enliven Sunday services with laughter and tears.
Questions or Prayer Requests?
Send the Pastor an Email